Hello guys~~
I AM BACK!!
And I bring you A LOOOOOT OF graphics!!
This is the hugest batch since I started to post on LJ<333
And after I finshed it, I really think I'm totally INSANE.
HAHAHAHAHA
Twilight graphics!!
Yah!! I LOVE Rob<3333
I always do. He is my Edward forever!!

I also PS HP new promos, but HP promos are soo a few...I'm not really satisifed.
I think they made Lav's hair terrible...poor Jessie...THAT won't defete mione, come on~

I also made a picspam of Blair Waldorf<333
(B is alwyas be my fav GG character not only in TV but also in booksXDD)
It's called "Top 20 The Sexiest Moments of Blair Waldorf", and this is only Part One~
I also made another picsapm to collect ALL of B's uniforms!!
Can you believe it?
I guess I'm toooo love my little b*tch queen<3333
But I won't post it in this post...it's toooo many~

And...I wrote some notes, but they're all ChineseXDD
I have no idea how to translate them into English...since my English is very pooor...
Well...let's see~

Hope you like them<333
Ciao~

Content list:
[01-08] mione + rhr + trio + clémence poésy
[09-50] twilight: bella(kristen stewart)+ edward (robert pattinson) + bella/edward
[51-59] leighton meester + gossip girl:B
[banner] 01-04:bella/edward
[picspam] No. 1-11:Top 20 The Sexiest Moments of Blair Waldorf(PART ONE)

Rules and Notes:

If you like my works, please comment, cause your comment is my biggest power^__^

If taking/using, please comment, it's just let me know what you like or take, and CREDIT ME, please.(If using the banner/header, please credit me in your profile, thank you)
NO HOTLINKING. NO CUTTING.(I MEAN IT)

Here is my credit

If you like my works, you are really welcome to friend me^__^

Affiliate with my journal?
here
, please
Request a tutorial? here, please (RECLOSED NOW)

Preview:







Twilight
09
10
11
12
13
14
15
16
17
18
19
20
21
22
23
24
25
26
27
28
29
30
31
32
33
34
35
36
37
38
39
40
41
42
43
44
45
46
47
48

49

50

PS. Especially thanks to antonella87 and t00tsy for sharing their beautiful secrets very kindly.
PPS. Some trailer caps credit to http://www.robert-pattinson.co.uk/
PPPS. #16-17 manip credit to buffypurple12
Gossip Girl
51
52
53
54
55
56
57
58
59
banner
01
02
03
04
PS. especially thanks to afeastforme and infinitiva for their amazing tuto.
picspam:Top 20 The Sexiest Moments of Blair Waldorf(PART ONE)
01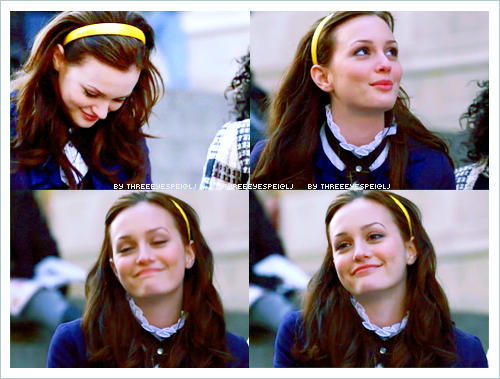 S:So...when's the party?
B:Saturday. And...you're kinda not invited...
B:Since until 12 hours ago, everyone thought you were at boarding school. Now we're full,and,uh,
Jenny used up all the invites.
02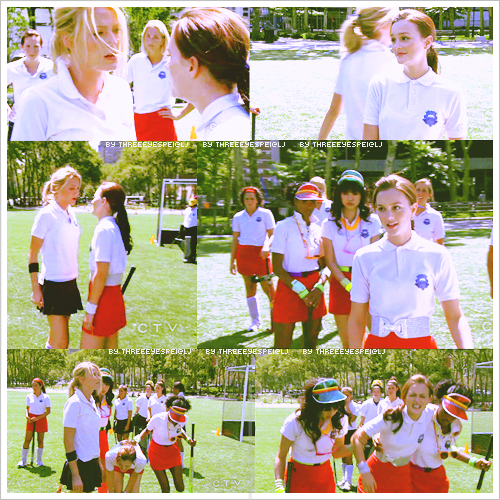 B:Sorry. It slipped.
S:I really want to believe that was an accident.
B:Then you must be delusional.
S:And I'm running out of patience. Enough, OKAY?
B:IT'S ENOUGH WHEN I SAY IT'S ENOUGH.
03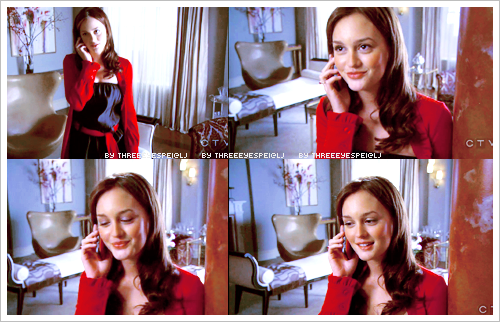 B:Serena came home for a reason.
C:One can only guess.
B:I'm done guessing. I want answers. And no one likes to be on the ground floor of a scandal like CHUCK BASS.
C:I am a BITCH when I wanna be.
B:Opportunity to cause some trouble, uncover a secret?
C:Take "YES" for an answer.
04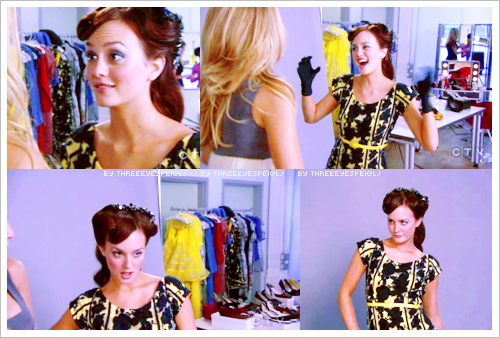 B:Help me.Help me.
S:Act like a tiger, okay? Come on. Rawr!
B: Rawr.
S:No, no, you gotta roar.Rawr!
B:Rawr!
S:Give me more tiger! Give me more tiger!
S: You're in that jungle.
B:Rawr!
05
S:Hey, B. You must either be sleeping or already on your way. But i can't wait to see you at the shoot.
We're gonna have so much fun!
06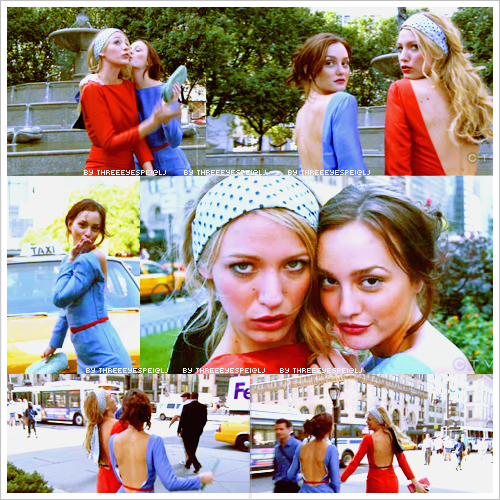 GG:Everyone knows you can't choose your family, but you can choose your friends,
And in a world ruled by bloodlines and bank accounts, It pays to have a pal.
As much as a b.f.f can make you go w.t.f, there's no denying we'd all be a little less rich without them.
And serena and blair--they do besties better than anyone.
07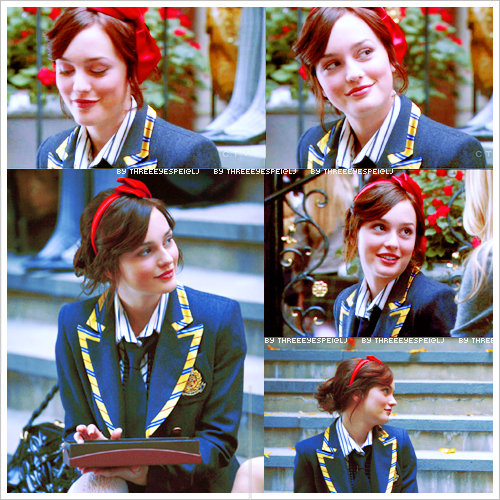 S:I must say,dan has been surprisingly good at everything we've done.
B:Which is... EVERYTHING?
S:No!
B:But you've talked about it, right?
S:No, mom, we haven't.
08
B:you know, i got moves.
C:Really? Then why don't you get up there?
B:No, i'm just saying, i have moves.
C:Come on, you're ten times hotter than any of those girls.
B:I know what you're doing, Bass.
You really don't think i'd go up there.
C:I know you won't do it.
B:guard my Drink.
Somebody:Who's that girl?
C:I have no idea.
09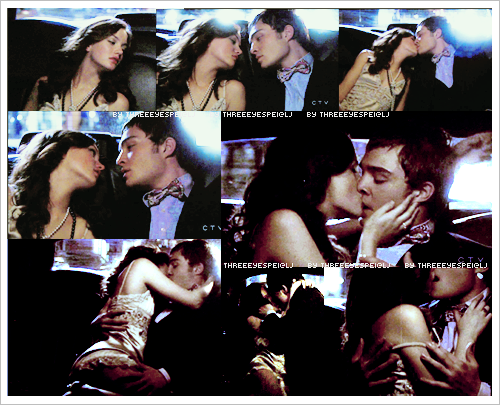 B:thanks for the lift home.
C:you were...amazing up there.

C:Are you sure?
10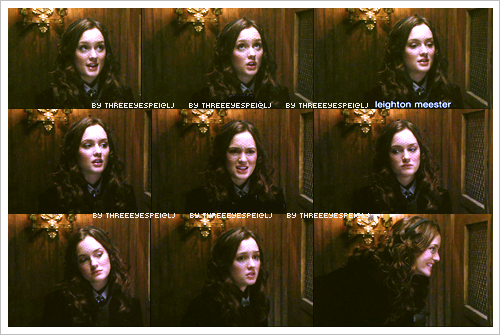 B:Forgive me, Father, for I have sinned.
B:It's been...a while since my last confession.
P:What troubles you,my child?
B:After being broken up with my boyfriend for exactly 20 minutes,
I...succumbed to inebriation,
performed at a speakeasy,
and surrendered my virtue to a self-absorbed ass.
B:The only good news is that he's a total pig,
who will act like it never happened.
Thank God. Ahem.
B:Sorry. Truthfully,I'm not even catholic.
P:You don't say.
B:But losing my virginity to Chuck Bass?
None of my friends will ever understand.
I'm ready for my punishment.
Whatever you and God think is fair--flogging,fasting,
putting that thing with the teeth around my thigh, like Silas.
P:How about some food for thought instead?
Don't drink. Keep your clothes on.
Try avoiding those who might cause you to stray.
B:Oh, I plan to.
Thank you,Father. It was very good advice.
B:You don't grant birthday wishes, do you?
P:I'm a priest,not a genie.
B:Well,the next time you talk to him,
would you ask him to send my boyfriend back to me?
11
B:Nate.
N:Why have you been avoiding me?
B:Avoiding you? What?
N:Ever since I got back from Monaco.
You've Been--you're not returning my calls or my texts.
N:I've barely seen you.
B:Really? I don't recall.
N:Oh? Well, do you recall that night after the Debutante Ball
B:Yes, I do.
PS. some caps credit to http://www.homeofthenutty.com/ and marishna
PPS. this is only PART ONE. And the order is according to eps, not "who higher than who"XD
And I know I lost MANY important secens...so...I will make up at next part~